As the Head of School of BIS, I have the honour of building and contributing to the fast-growing learning community with robust minds and creative hearts. My role is to help the BIS Community to make the most of every day and to have a lot of fun along the way.
As an educator I believe in curating a learning environment in school that is exciting, rigorous and empowers active inquiry and experiential learning. I am a proponent of differentiated learning and acknowledge that every learner is distinctive with his/her pace and preferences to learn. Establishing forward-thinking plans, building strong parent-facilitator relationships, extensive professional development for educators, and setting new benchmarks have always been my priorities. Our open communication policy enables us to take into consideration the valuable inputs of all our stakeholders. Performance at scale and consistently raising the bar has been our constant aim, to make BIS the preferred school of choice.
At BIS, we amalgamate the international curriculum with our relevant, inspiring and innovative educational approach and core values which make us distinctive. Equally important is the need to impart to each child the deeply rooted hope that "I am unique and I can excel in this world". At our school cherishing each child's passions, dreams and interests are imperative to us. We aim to personalise the learning to meet the needs of all our dear blissians.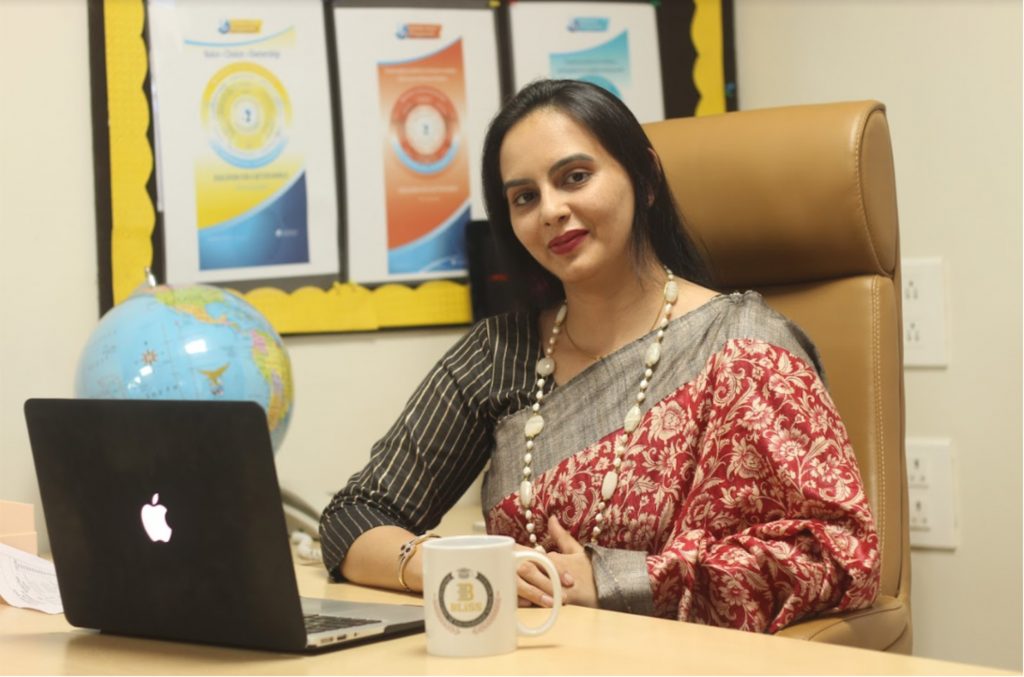 I am proud of the amicable environment that we carefully nurture at our organisation where the wellbeing of every member is prioritised. We make sure that all students, parents and staff are supported and feel comfortable, respected and secure as this is one of the key contributors to a happy school environment.
Hence, I encourage everyone to work together and towards it at every opportunity.
I welcome you all to our high-spirited community.

Head of School
IBEN Educator – Asia Pacific
IB Continuum Workshop Leader, School Visitor & Programme Leader
IB MYP & DP French Examiner & Educator (IB & CIE)